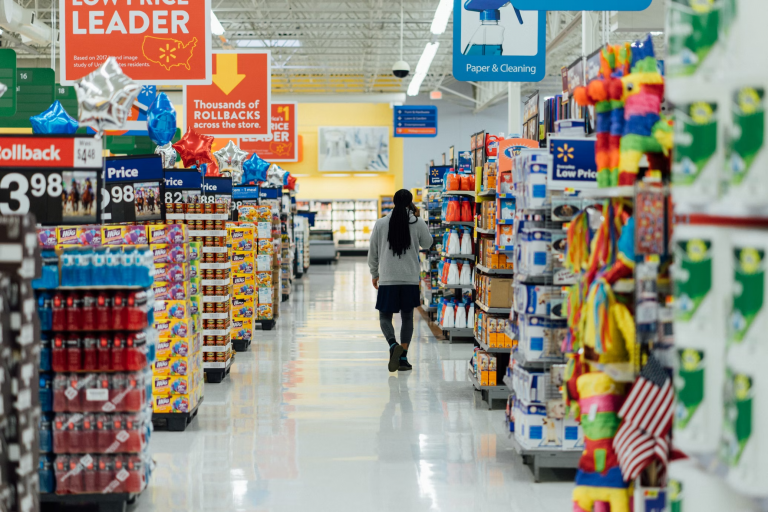 Your FMCG promotions and campaigns are not that profitable. 
McKinsey research reveals that FMCG companies invest around 20% of their revenue on trade promotions and 59% of them lose money on them.  
FMCG brands lack direct access to their customers. Unlike retailers who know who your customers are and what they buy, most FMCG brands do not have direct access to their day-to-day customers, even across modern trade and online marketplaces.  
For some, they see contests and giveaways as the only lever for driving sales uplift and for standing out among the sea of competition on the shelves. Over the decades, FMCG brands have relied on supermarket contests and giveaways as a go-to marketing strategy. These contests, often featuring lucky draws, were once groundbreaking, capturing and activating large droves of shoppers.  
However, many of these FMCG contests have failed to evolve with how consumers are now engaging with brands. FMCG contests can be effective sales drivers, but brands must engage consumers digitally even before they see your contest in-store, capture insights on who these shoppers are, and their preferences, and activate them in a personalized manner (instead of a one-size-fits-all contest).  
The static nature of traditional FMCG contests not only risks losing touch with the contemporary shopper but also misses the opportunity to capture customer data and build meaningful data-driven connections with each shopper, that can drive brand loyalty in a competitive market. 
FMCG CEOs demand more data visibility and better results
FMCG brands will never have the same level of visibility as retailers unless they are a D2C brand. They do not have data visibility on the effectiveness of their promotional efforts across channels, who's buying, what they are buying and why. They don't know if the purchasing continued after the promotion ended or if it increased basket size.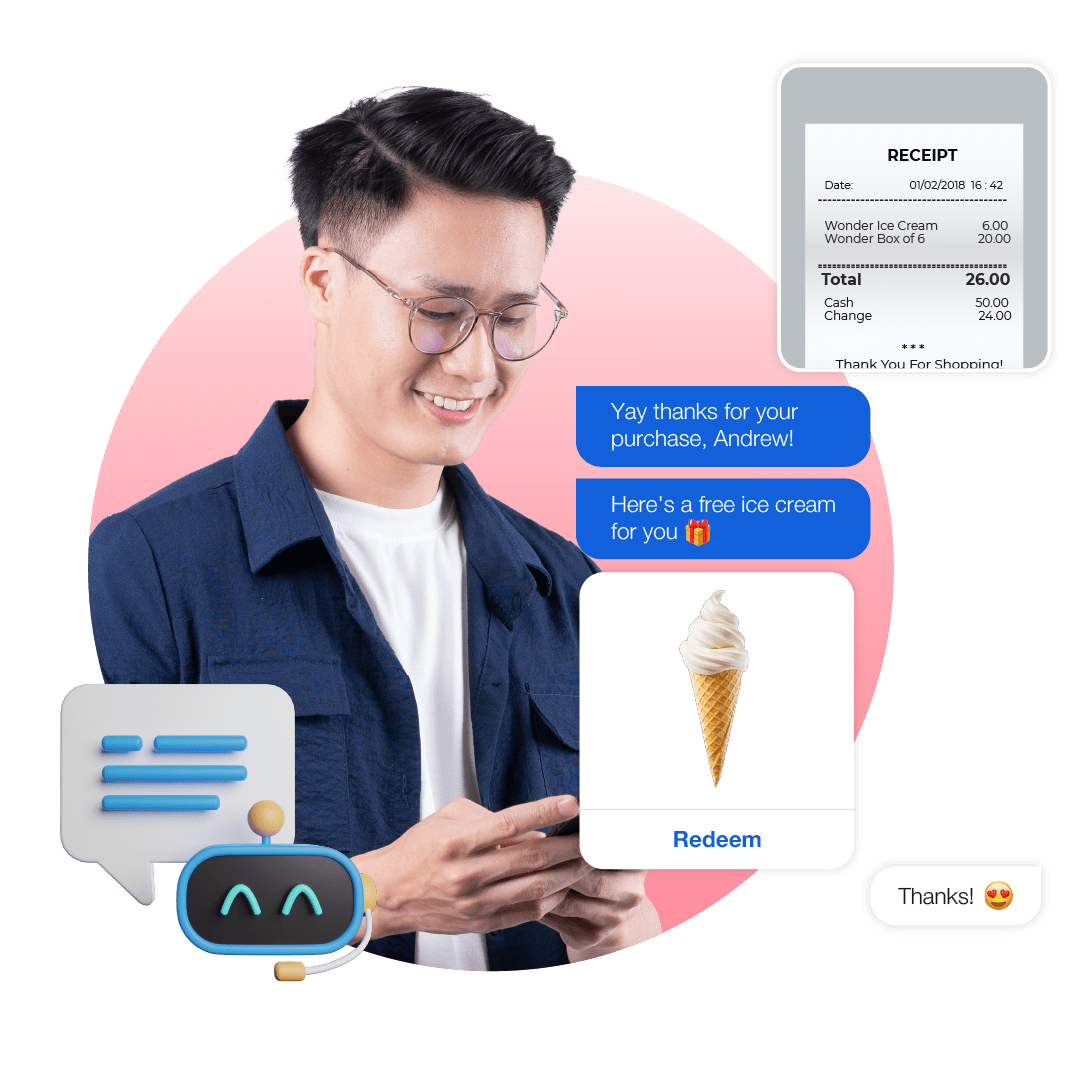 Increasingly, FMCG brands are seeing the "Spend and Win" contests that are core to their brand's marketing strategy, as an opportunity to collect customer data on Who's buying, Where they are buying and What they are buying.  
They are making this a core part of their team's strategy. After all, capturing that data at that point of engagement or purchase is important, once that opportunity slips, there is no way to recover this information. 
Here's how brands can creatively use this data. Imagine being able to deliver an Ad or a personalized WhatsApp to a mom who is running low on diaper supplies and is looking to upgrade to the next size of diaper for her child. This creates repeat purchases, enabling you to maximize customer lifetime value of customer in her child's early years.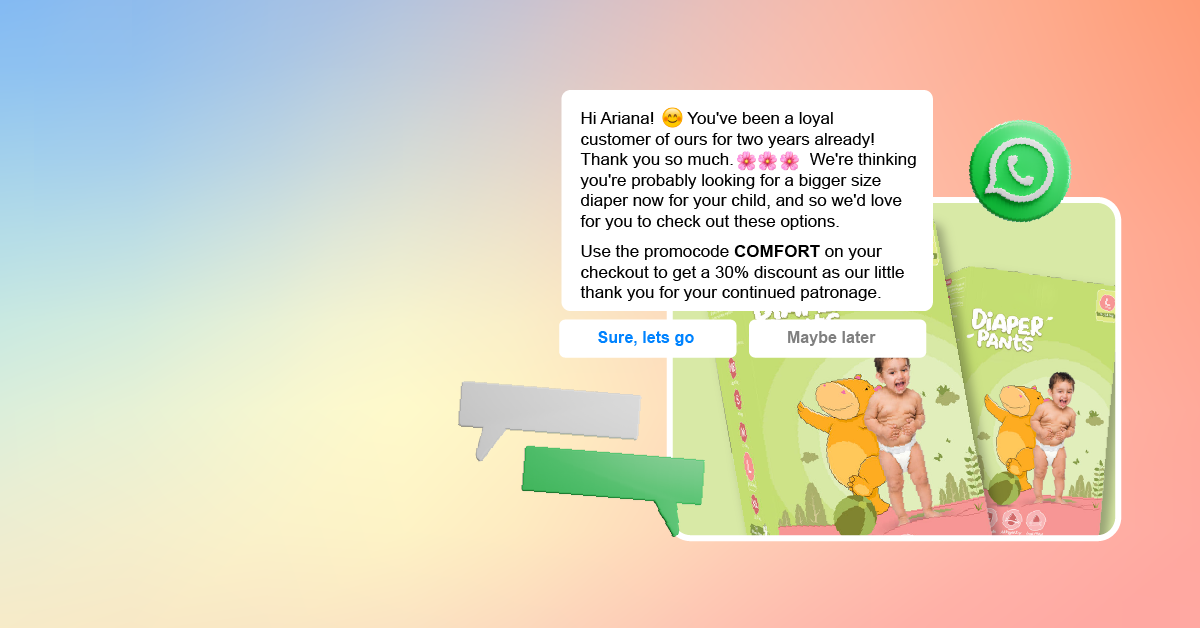 At the very least, brands can use this data to know what's working and turn off marketing channels that are simply not translating. Think of this as making your contests a long-term engine for activating, capturing customer data and delivering long-term loyalty.   
Shopper Insights Drive the ROI of your Spend and Win Campaigns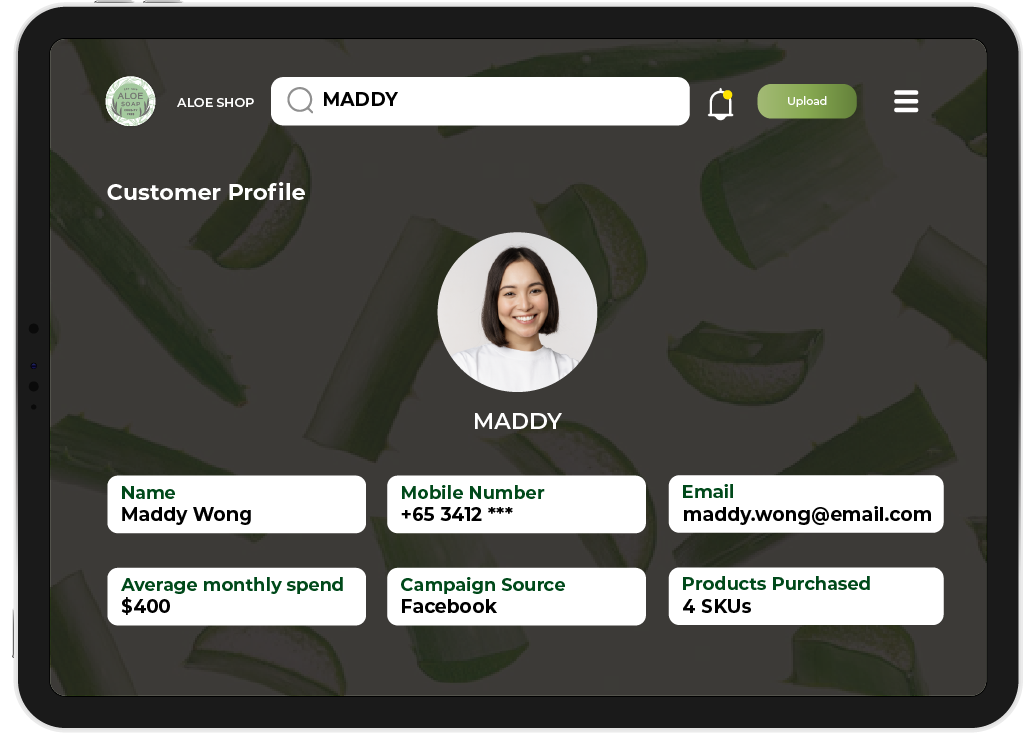 Here's a checklist of the data FMCG marketers should be collecting through their Contests and Giveaways:   
First Engagement with the Shopper (Ads, BTL, Product Packaging, Stores)
Trade Marketers and Brand Managers can take control over the success of their Shopper Campaigns when they know which channel is working and who their shoppers are. With this personal data, you could send a shopper an automated SMS or WhatsApp message to remind them to buy or if they are due to get their next item.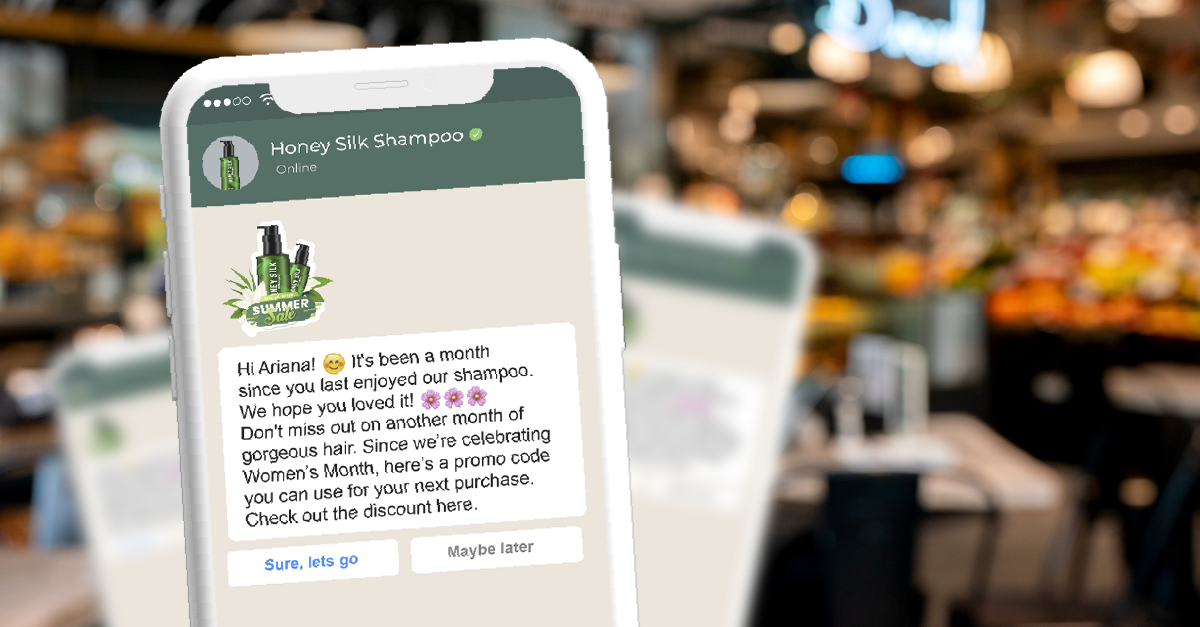 At Point of Purchase (Offline Modern Trade / eCommerce Marketplace)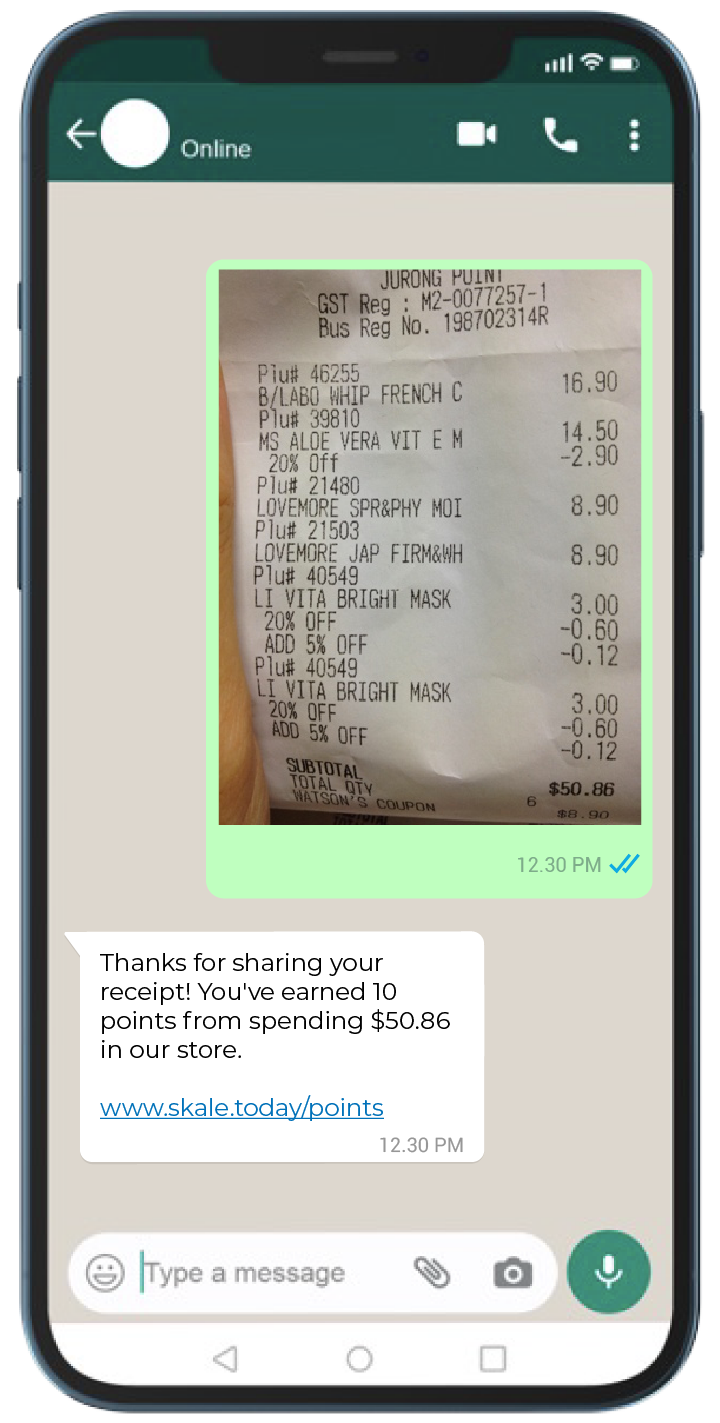 By connecting these data captured at the Point of Purchase to the personal data of your shoppers at the First Engagement, brands can compute the ROI of your contests, and better understand the potential lifetime value of each shopper. You can categorically segment the shopper based on their basket size and what other brands they are buying in their basket.  
Converting Shoppers to Loyal Customers
Real time access to shopper and receipt data allows for brands to not only verify receipt data for purpose of Shopper Campaigns, but to determine the potential value of each shopper.
With real-time visibility on what each shopper is buying, brands can automatically send the right recommendations and activate shoppers by sending them recipes, parenting tips, eCommerce promo codes, reminders to purchase and more.  
By having an evergreen approach to capturing customer data, you could even track when a shopper is likely to churn from your brand, be it to a lower-cost brand or even to a more premium brand.  
Leading FMCG Brands are starting on this journey to capture and own their Customer Data
Many FMCG brands like Pepsi have created D2C channels to get and own customer data. PepsiCo's Senior VP and Head of eCommerce Gibu Thomas said, "What is different about this is we're getting data on what people are doing versus what they say they will do. People are voting with their wallet, so we know exactly what resonates."  
Nestle leads the way. Bernard Meunier, Nestle's head of strategic business units and marketing & sales, said, "Direct access to consumer data is not just a plus- it's a pre-requisite to be the leading data-powered experience brands company."  
One of the buzzwords of this year is AI. You're probably wondering how FMCG brands too can harness this power. But the truth is that AI needs a significant amount of customer data.  
FMCG brands must recognize that the timely capture of customer data at the moment of purchase is not only critical for success, but also an opportunity that once missed cannot be reclaimed.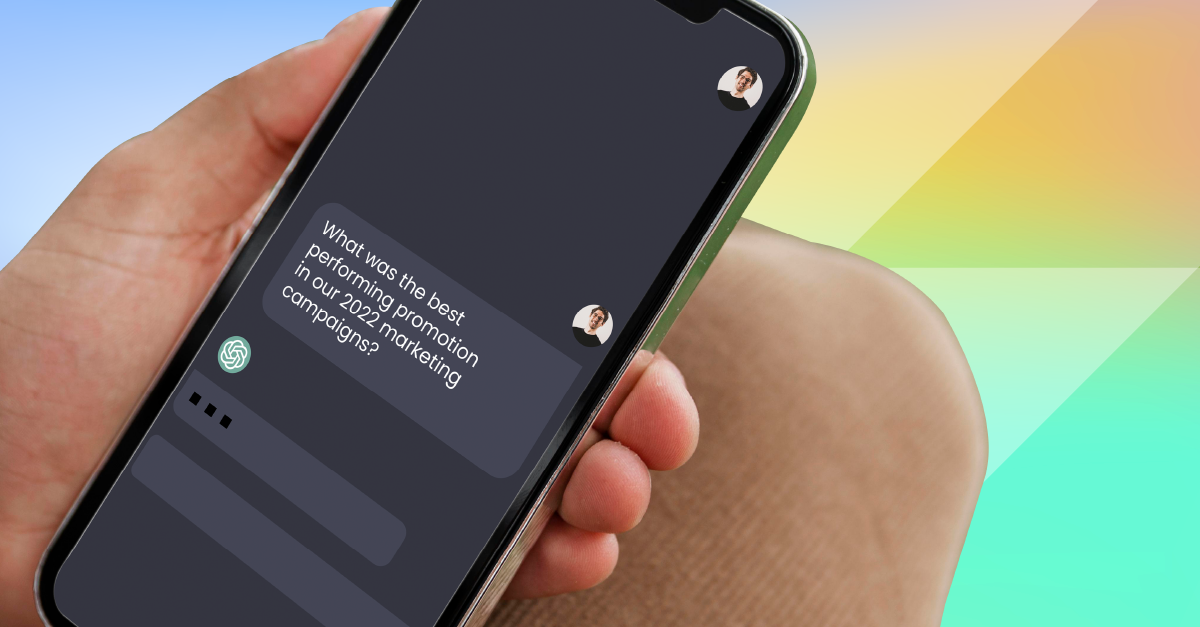 Trade promotions and Shopper Marketing campaigns will always continue but it's time to be smarter about it by capturing and using customer data.  
Stay tuned to my next article and feel free to connect with me on LinkedIn.