As a mall marketer, you're always under pressure to captivate, convert and delight your shoppers. It's a tall order given that shoppers become more sophisticated and deliberate with their attention and spending power. 
The good news is that there are evergreen mall campaign ideas that you can use at any time of the year, not just on holidays. 
It's all a matter of creativity and making sure it's in tune with current trends and events.  
Let's begin with a personal favorite, pop-up stores.  
Since pop-up stores are temporary, they generate a sense of exclusivity and novelty. The FOMO effect prompts your shoppers to visit your mall to enjoy this experience and avail themselves of the limited time offers.  
Versatility is also its key advantage. Just put a theme for your pop-up stores, and boom, you've got a crowd drawer. As a mall marketer, you need to curate ideas from current trends, local events or seasonal themes to create engaging pop-ups that will appeal to your target demographics.  
Another thing with pop-up stores is creating that immersive and intimate experience that shoppers desire. It helps your tenants to build that personal relationship and ultimately helps in increasing brand loyalty.  
Partner pop-up stores with celebrities or influencers to generate more buzz to create a winning formula.  
With almost everyone owning a smartphone, AR is going mainstream. It empowers mall marketers to delight shoppers by blending the digital world with the physical shopping environment. 
This immersive experience allows you to create that emotional connection with your mall goers, which is crucial to building trust and loyalty.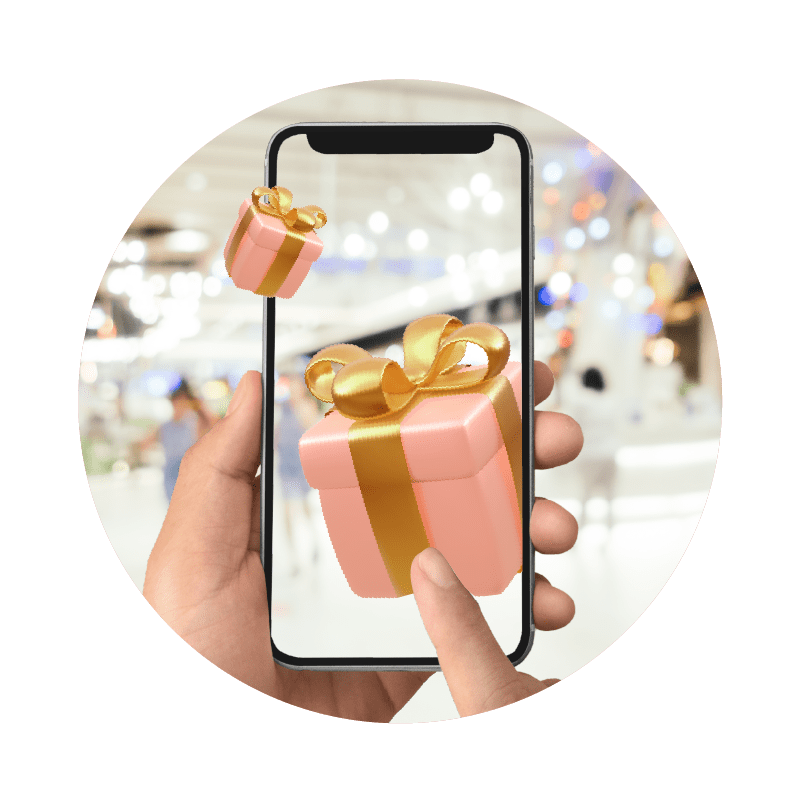 One of the best ways to use AR in your mall is to create treasure or scavenger hunts. Using their smartphones, your shoppers can hunt for virtual rewards, discounts, and exclusive offers hidden inside the mall. 
A gamified AR shopping mall campaign is highly experiential, and this fun and immersive experience will allow them to bond with your mall much faster than your regular strategies like social media or billboard ads. 
It also encourages them to explore the different stores in your mall and new tenants can get discovered through this strategy.  
Digital Vouchers + Gamification
In this inflationary environment, shoppers are more mindful of their spending. That's why discounts and promotions are a strong way to hook people to your mall. 
This is where you can maximize the use of digital vouchers. You can use this through your mall app or through an email campaign.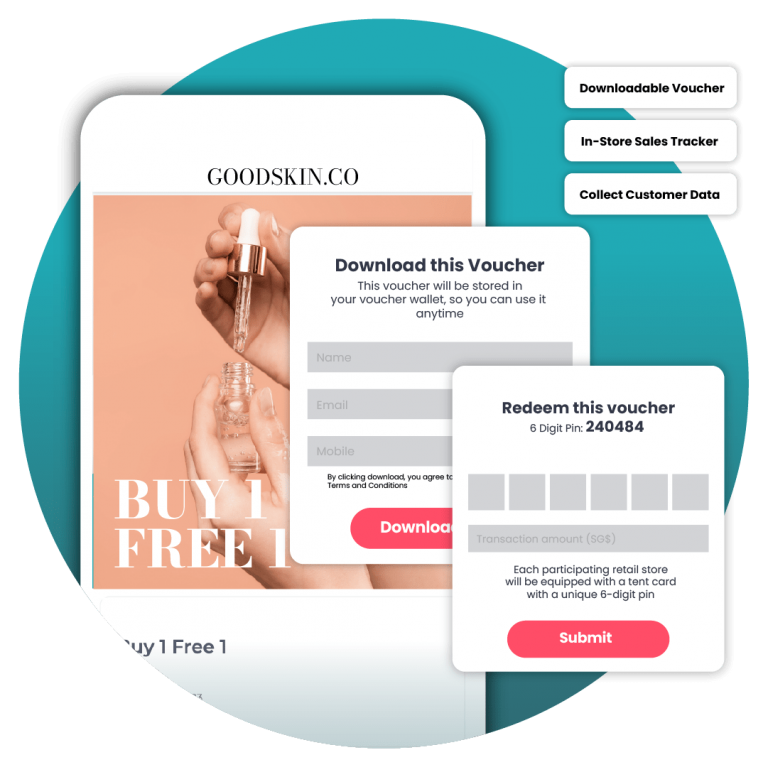 For starters, you can partner with your tenants to create exclusive and limited time deals to entice people to visit your mall at specific times. For example, you might realize that footfall is rather low at certain hours. Digital vouchers work to change that reality.  
Cross-promotion with your retailers will encourage exploration within your mall.  
The best partner for digital vouchers is gamification because it adds the element of fun and surprise. You can use classic games like Spin & Win or other iterations of this like Tap & Win. Through these games, you can reward your loyal shoppers with more discounts or rewards which grows your customer lifetime value.  
Once you get your shoppers hooked with digital vouchers, you can now analyze their purchase data and offer more personalized digital vouchers to ensure that they resonate with each shopper.  
Personalization is immersive because you create that 1:1 connection with your mall goer.  
You can integrate digital vouchers with your existing mall app.  
The strength of interactive displays is its versatility.
People are excited to experience the merging of the physical and digital world, and this is where interactive displays can help draw crowds into your mall.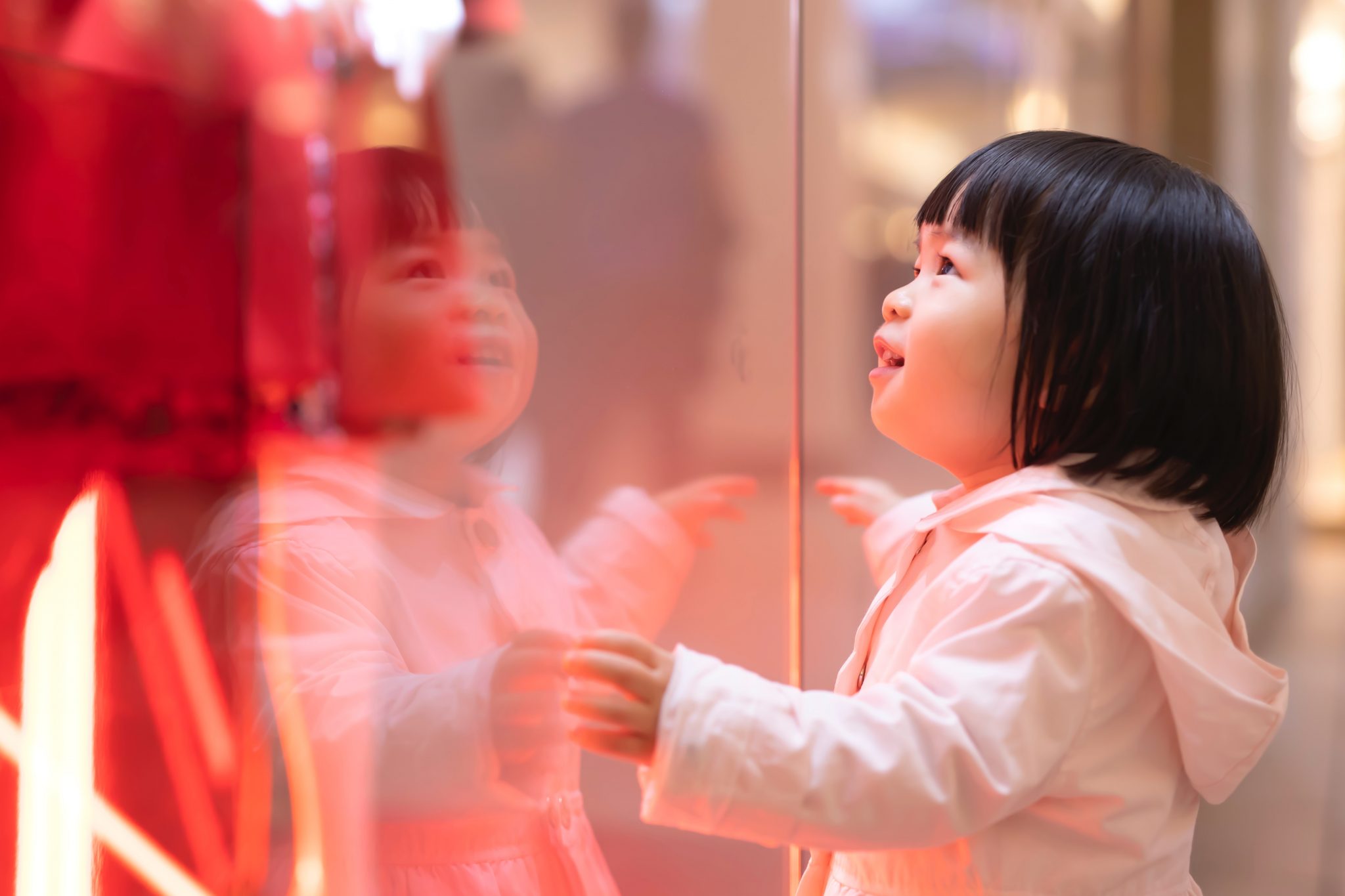 Again, the name of the game is creativity.  
For example, with malls now becoming pet friendly, why not create a digital pet adoption center? You can collaborate with your local animal shelters to create interactive digital pet adoption centers. This can raise awareness and lead to actual animal adoption opportunities.  
Shopping can be quite tiring. Why not give your shoppers a break with the use of touch screen gaming kiosks? You can partner with your tenants and create branded mini-games and create these immersive experiences.  
This refers to mall tactics that are unusual, surprising and relatively inexpensive to pull off. These work because of the novelty and surprise factor. Done right, this can lead to virality and make your mall the talk of the town!  
Let's look at some examples.  
The first is called Living Mannequins. You can hire actors or models to pose as living mannequins in the common areas of the mall. They can then come to life and interact with your shoppers at unexpected moments. You'll find your mall and mannequins being talked about on social media in no time, and this can lead to a spike in your footfall.  
Another idea is pop-up entertainment zones. Create life-size board games, mini-golf activities, and you'll find that shoppers will have a more enjoyable shopping experience with their friends and family. You can also add here interactive selfie spots with creative backdrops, props and filters to encourage social media participation.  
How about a family flash mob dance? Invite families to take part and learn a simple choreography that they can perform together.  
You can also hire animated storytellers and host interactive storytelling sessions featuring engaging children's book stories to give families more reason to visit your mall.  
These experiential guerrilla marketing tactics will surely draw your mall closer to the hearts of your shoppers.