In today's business setting, data holds the crown, and the key to success lies in how swiftly and accurately businesses utilize it to make decisions. 
Now, picture the cutthroat world of the FMCG Industry, where brands emerge and vanish overnight. Have you ever wondered what sets winners apart? 
It's their ability to access real-time, trustworthy customer data for making data-driven decisions.  
In essence, it's the data-driven edge that propels some brands to the top.  
However, many brands failed to develop a comprehensive omnichannel strategy to keep shoppers on their radar.  
Zippia reported that in-store shopping is still more popular than online shopping as of 2021, with 80.9% of sales occurring offline and 19.1% occurring online. 
 
This means that, despite a greater on your online shopper marketing campaigns, you may still be missing out on more than 80% of your shoppers who could potentially be your most devoted fans. 
Imagine getting thousands of customer records offline in the coming months, complete with all the insights you need to personalize your campaigns.  

With SKALE, you'll be able to substantially increase the reach of your marketing efforts, which can lead to skyrocketing eCommerce sales through customer data. 
 
We empower FMCG brands in Southeast Asia to capture valuable customer data both offline and online and drive 1:1 shopper relationship from anywhere.  
We help brands build actionable customer profiles and obtain real-time omnichannel data, without the need to invest substantially in market research firms, third-party agencies, and additional manpower.  
Working with over global FMCG brands, we've  
Collected over 10,000 customer data in less than a month 

 

Achieved a $0.50 cost per customer data 

 
Tripled sales with data-driven strategies

 
7 proven methods for collecting 50,000 new offline customer records
1. Display In-Store QR Codes
Nowadays, the vast majority of smartphones can read QR codes. This feature provides FMCG brands with a powerful marketing tool that is conveniently stored on their customers' mobile devices.  
QR codes make it simple to collect first-party data because they serve as a digital touchpoint for your brand, tracking customer behavior before and after each purchase. Aside from cashless payments, QR codes can be used as contactless forms to better understand customer behavior and feedback.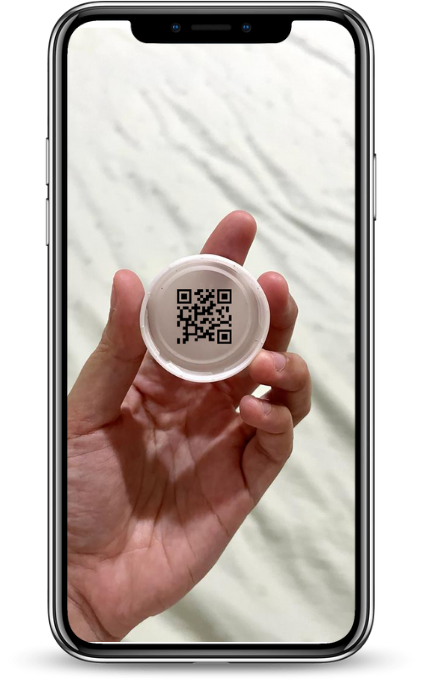 You can place the QR codes on your product packaging, a store poster, or a tent card that people can scan after they purchase at the cashier. Each scan can lead to a registration, a survey, or simply a list of promotions that people can sign up for and avail themselves of.  
By integrating the right tools into your QR code campaign, you can collect deeper customer insights such as their transaction data and preferences in addition to their names, email, mobile number, and other first-party data points.
2. After each purchase, collect your customers' receipt data
Using a QR code or a link, direct people to a page where they can upload store receipts containing your SKUs.  
Capturing data from receipt scanning is one of the most effective ways to uncover your customers' purchasing habits. On a piece of paper, you'll be able to see what your customers are buying, how much they've spent, where they bought it, and more.  
By identifying your customers' spending habits, you can strategically align your promotional messages to maximize sales during peak periods. You can: 
Announce big discounts on products that they bought in-store

 

Offer high-value products to those who spent more across channels

 
Identify your most active shoppers and offer them exclusive discounts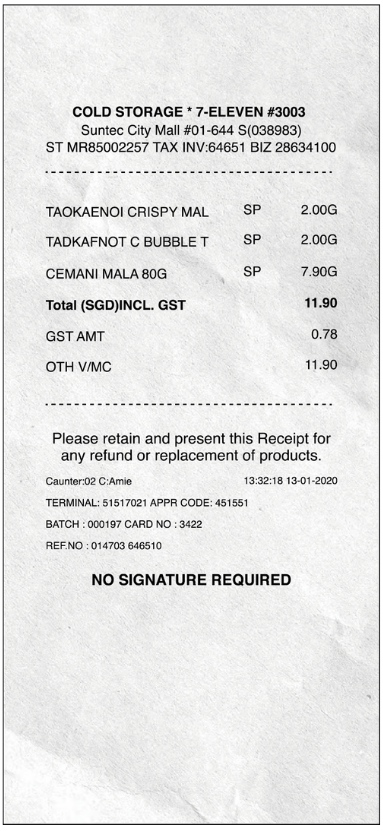 SKALE's Smart Receipts and Rewards platform lets you automatically verify receipt uploads and instantly incentivize your customers.  
These data points are unified in a dashboard, giving you a real-time view of what your customers are purchasing, where they are located, and how frequently they shop.  
This platform can be launched on your website, mobile app, chatbot, or as a standalone platform.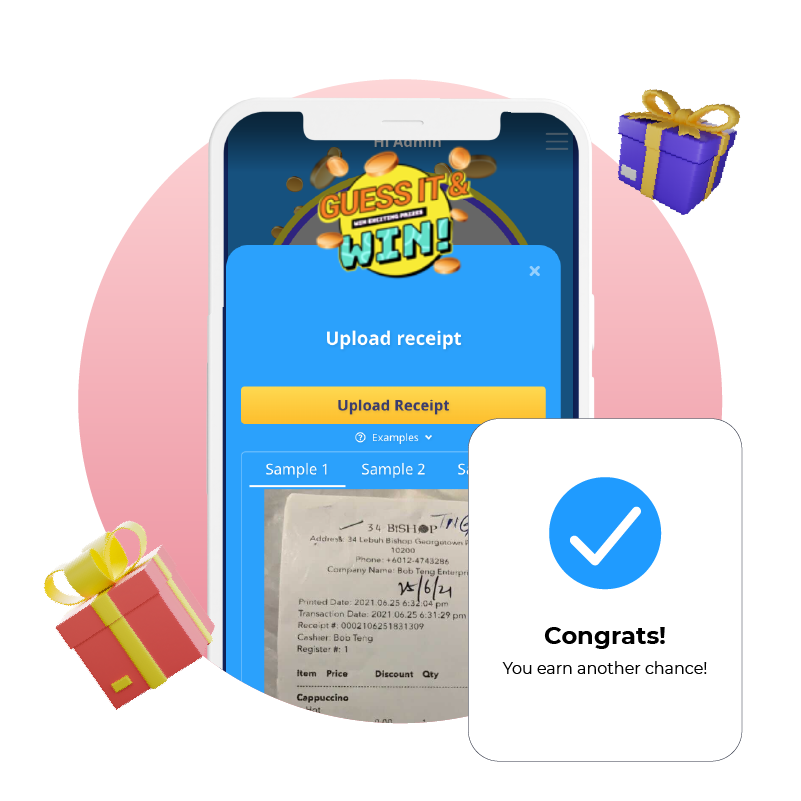 3. Deliver a conversational experience in collecting data and storing receipts
Chatbots have proven to be a valuable tool not only for engaging in conversations with customers but also for gathering valuable data and enhancing customer profiles.  
As per an recent study conducted by Facebook, over half of the consumers (i.e. 53%) tend to prefer shopping with a brand that offers them the convenience of messaging the company.  
Chatbots have evolved and have become more powerful. Today, businesses are utilizing these tools extensively to not only address customer inquiries, but also to gather valuable customer insights, interact with shoppers, and provide tailored brand communications.  
With this tool, you can develop profitable audience segments offline that are more likely to splurge in your Q4 campaigns. 
Bargain hunters 

 

Product fans 

 
SKALE's FMCG Chatbot is a reliable and versatile partner for achieving every goal.  
Data collection:

Aside from asking for basic information from your customers, you can also conduct surveys and polls to answer profile-enriching questions.

 

Automated proof-of-purchase verification:

In less than 2 seconds, the chatbot will automatically verify every online or offline receipt uploaded, QR code or barcode scanned, and order number sent.

 

Hyper-personalized rewards:

Reward shoppers based on total spend, product purchases, or purchase frequency online and offline, as well as how they've engaged with the chatbot.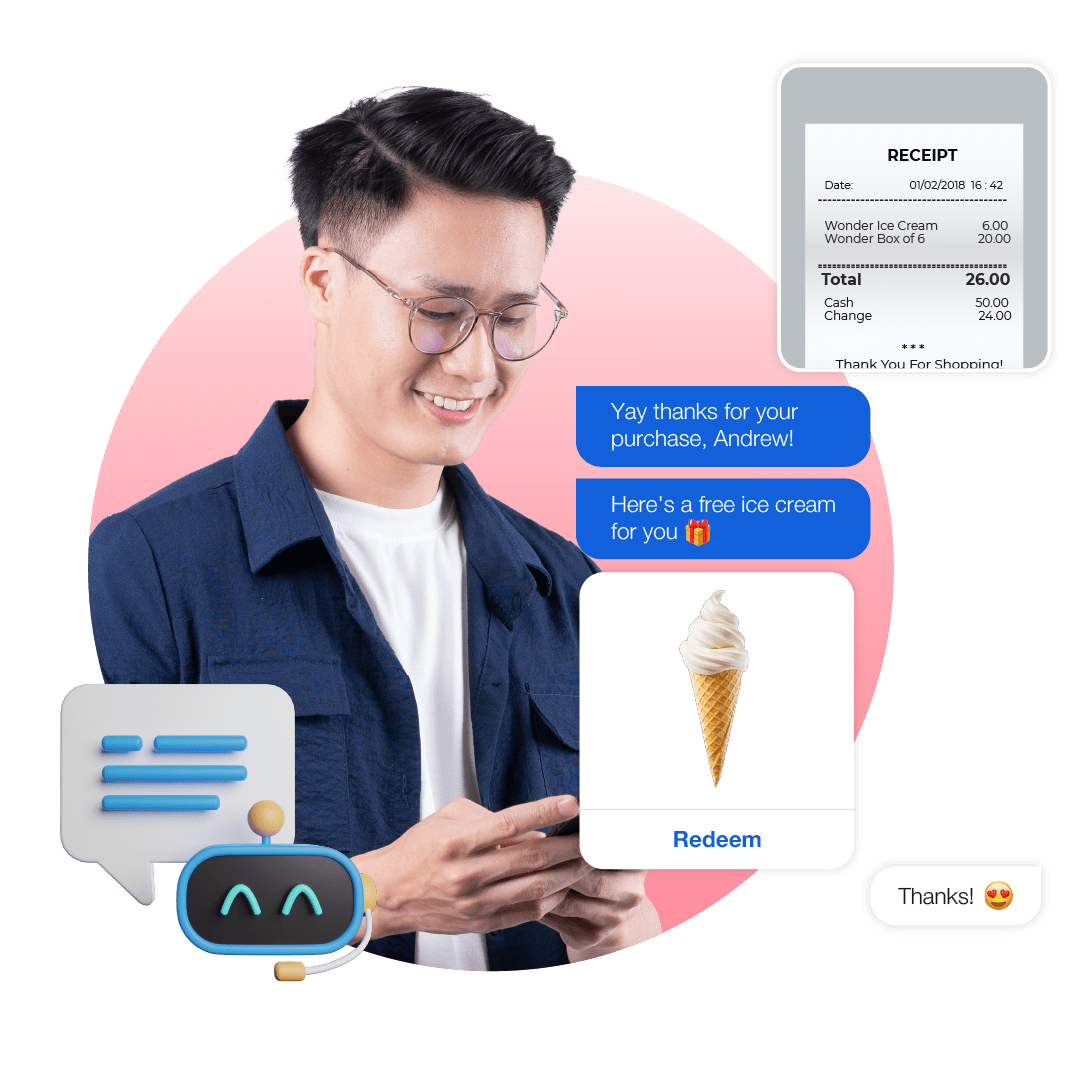 4. Gamify the in-store shopping experience
Activities from in-store campaigns, such as scanning QR codes, uploading receipts, or signing up on a form, frequently go unnoticed, especially when retail shoppers are in a hurry or have other commitments.  
How can you make each task more appealing? Launch irresistible games! 
Games tap into the human instinct for competition and provide the dopamine rush that everyone craves. 
It's a powerful tool that can entice retail customers to sign up and stay engaged throughout the customer journey. 
The global gamification market is expected to

grow by 25% between 2020 and 2025

, with retail accounting for the largest share. 

 

Gamification has been shown to increase customer acquisitions by up to 700%.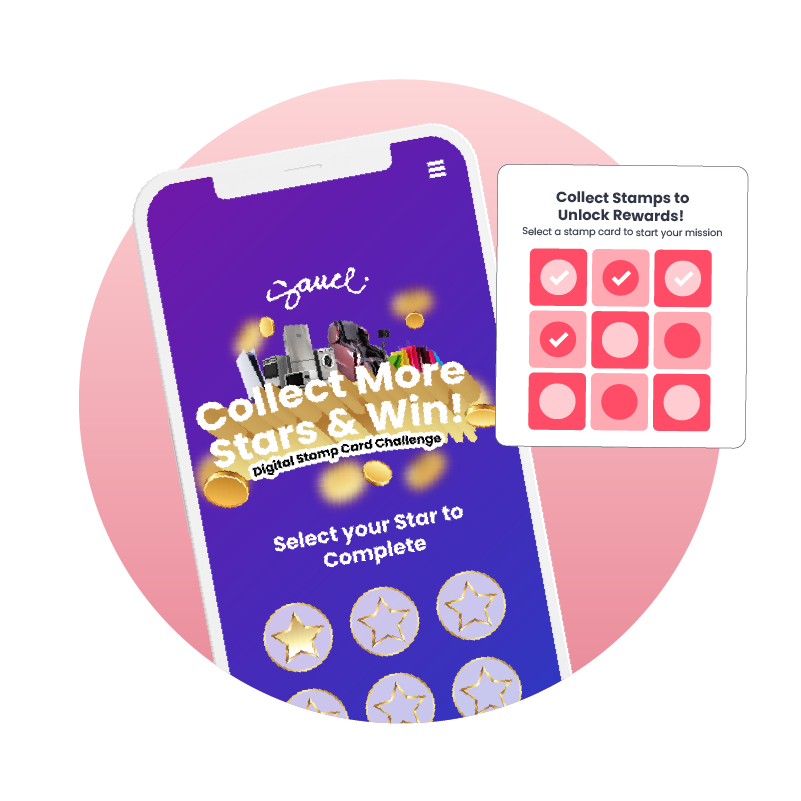 Gamification tactics do not have to end at the point of purchase. You should enable customers to engage in gamified experiences across both your online and offline channels on a year-round basis, with the opportunity to earn points, win prizes, or redeem rewards, which can effectively convert them into high-value consumers.  
SKALE offers a diverse array of gamification solutions such as Spin & Win, Digital Scratch Cards, Digital Stamp Cards, Tap & Win, and other mini games.  
You can use our games to collect first-party data from your customers and instantly deliver points, winning chances, and prizes to them. Whether you want to collect data through an instant gratification experience or launch a loyalty program, our games have customizable mechanisms for both.  
Through the SKALE dashboard, you can also track how shoppers interact with your games in real time. These games can be easily integrated into your website, mobile app, in-store microsite, or chatbot.  
5. Personalized rewards based on transaction data
Ideally, businesses should offer something in exchange for customer information. A potential offer may come in the form of a discount code or an opportunity to win a highly sought-after item, such as an iPhone. 
However, as with any other rewards campaign, it is critical to ensure that you can generate returns. 
To ensure ROI, tailor rewards based on purchase data from your customers. High-value prizes can be awarded to those who spend at least a certain amount. 
For those who bought low-value items in-store, you can simply give them a chance to win in a raffle draw or a voucher to use on their next purchase.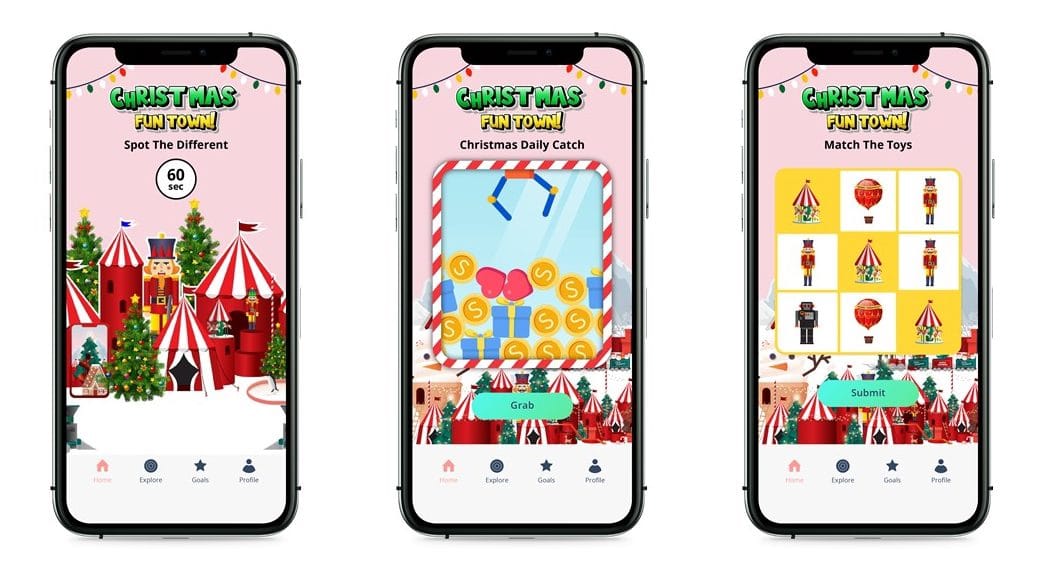 With SKALE's advanced keyword recognition features on its Smart Receipts platform, you'll be able to deliver hyper-personalized rewards to those who bought specific products in-store. 
You can track the rewards delivered, redeemed, and even the ROI generated by your rewards campaign on the SKALE dashboard. This will provide you with a real-time view of your campaign's effectiveness in gathering data and generating profits in physical retail locations. 
6. Enrich profiles of your offline shoppers
Are you confident that your offline customers share the same behavioral and psychological characteristics as your online customers?  
Aside from collecting their first-party data, you must also learn about their purchasing habits, motivations, and preferences to personalize your messages when you target them during your double-digit sales days.  
According to research, 80% of consumers are more likely to make a purchase when brands provide a personalized experience.  
 
The data points collected from your online shoppers should also be obtained offline. Otherwise, you won't be able to maximize the potential of your offline customer segments to drive double-digit ROI growth in Q4.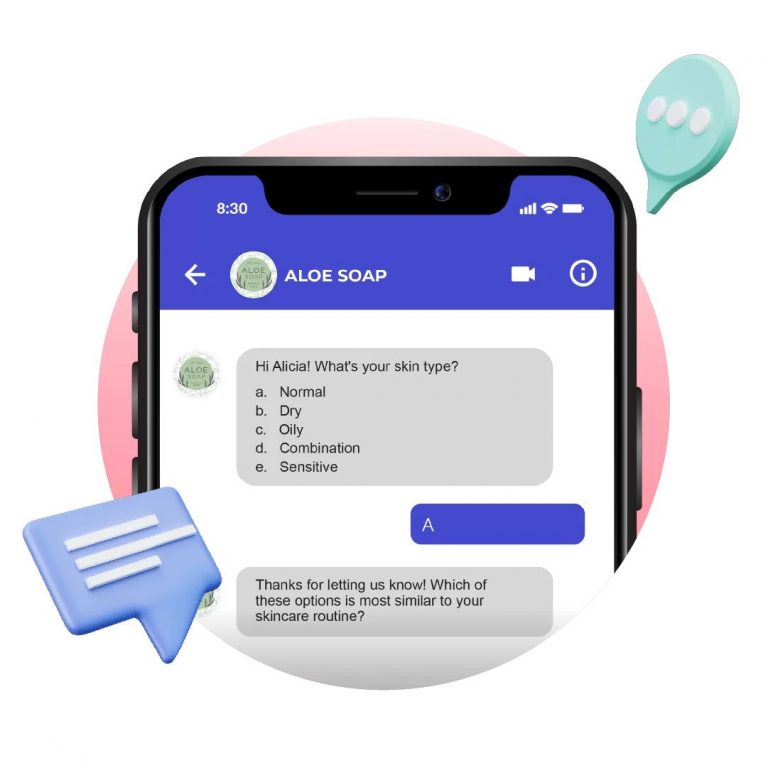 Platforms such as SKALE's WhatsApp Chatbot enable you to send personalized messages, surveys, and polls to customers who sign up through this channel.  
After collecting your shoppers' information, you can ask profile-enhancing questions such as their purchasing motivations, product preferences, feedback, purchase frequency, sentiment, and more.  
With these customer insights, you 'll be able to create a comprehensive profile of your online and offline customers and deliver compelling ads when your promotions go live.  
7. Keep shoppers engaged and buying
According to a McKinsey study, more than one-third of those who switched brands purchased private-label products, possibly believing that their quality matched that of brand-name products.  
With inflation on the rise, private-label products have become significantly more appealing due to their increased availability and lower prices. 
Brand switching has been a persistent issue for FMCG brands since the outbreak began, which is why it is critical for brand-name goods to develop 1:1 relationship to maintain their market share.  
After capturing and enriching your offline shoppers' profiles, you should devise a consistent strategy to keep them engaged. 
Otherwise, your promotions will be less effective if customers have already switched to lower-cost alternatives before the double-digit sales season begins.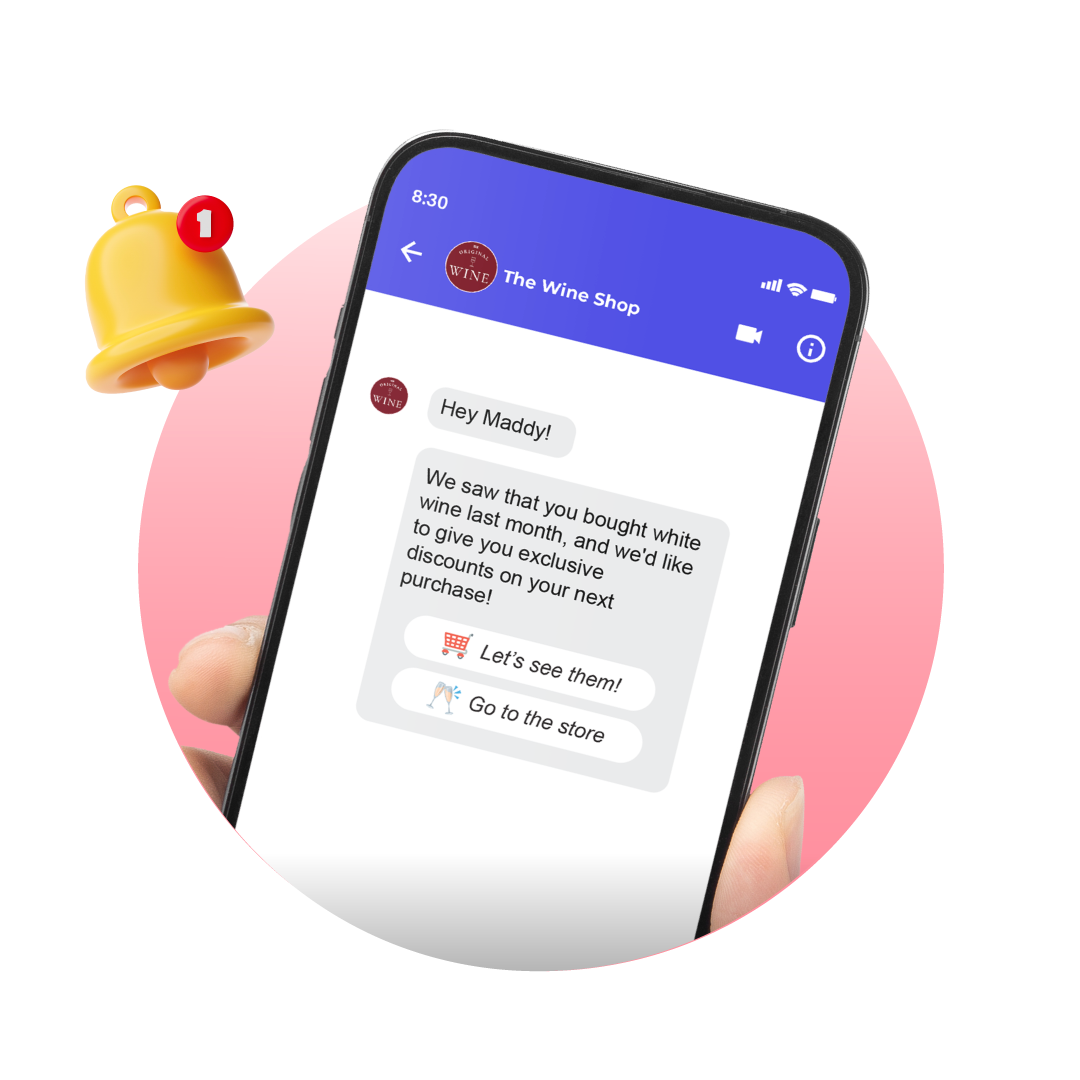 SKALE's platform offers CPG solutions that would cater to every goal, from collecting data to driving unwavering customer loyalty.  
Our solutions enable brands like yours to identify their shoppers both offline and online and drive ROI through customer-centric, engaging, and meaningful experiences.  
 
Want to explore our solutions? Schedule an exploratory call at this link.