Is your shopping mall app getting consistent downloads and bringing people to your mall?
A ton of strategy and preparation must be done to ensure success with your mall app. This post will help you turn your mall app users into loyal mall goers.
The shopping mall app is a powerful marketing tool. It's stored in the most personal item of people: the mobile phone. This gives you direct access to your shoppers.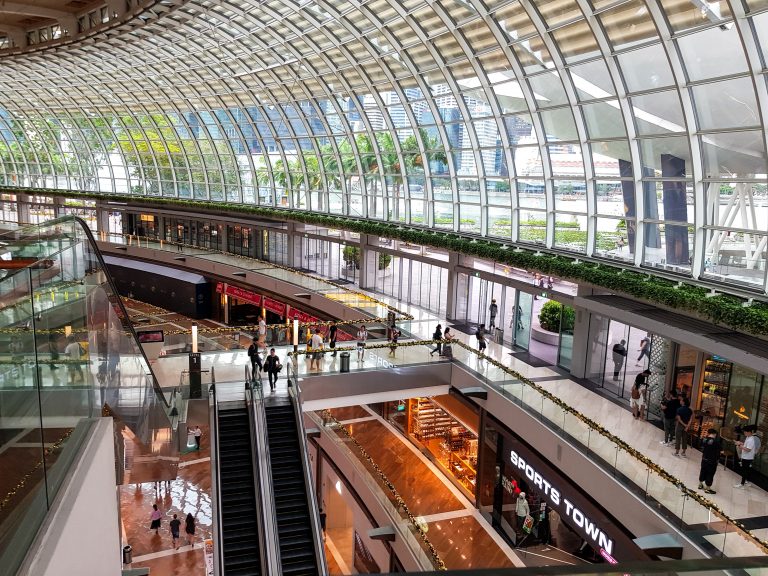 Used effectively, the mall app can drive serious footfall to your mall. The post-pandemic shoppers expect an omnichannel experience, personalized offers, and convenience directly from your shopping app.  
But the challenge with mall apps has always been getting people to install and use them regularly.
The key to bringing them from your shopping mall app to the mall would be, of course, the rewards system and how you can make the app super useful and convenient for your shoppers.  
Setting up the Rewards System is Critical
Let's discuss some strategies to get more installs and make your app a favorite on your shoppers' phones. The first one is to set up your reward system. This is the most critical part of ensuring success for your shopping mall app.  
Most apps use a points-based system, where you get to assign points to activities you want your shoppers to take. For example, you can give points to them when they recommend the app to their peers, or if they upload photos of them enjoying the mall on social media.
Work with your team to ensure that it doesn't take a long time for them to collect points and enjoy the rewards. Give them the gift of small wins to encourage them to continue actively using the app.  
From the onset, there should be a delightful reward. Ice cream or doughnuts could easily be their treat for downloading the app. Take this opportunity to partner with some of your retail tenants for your launch.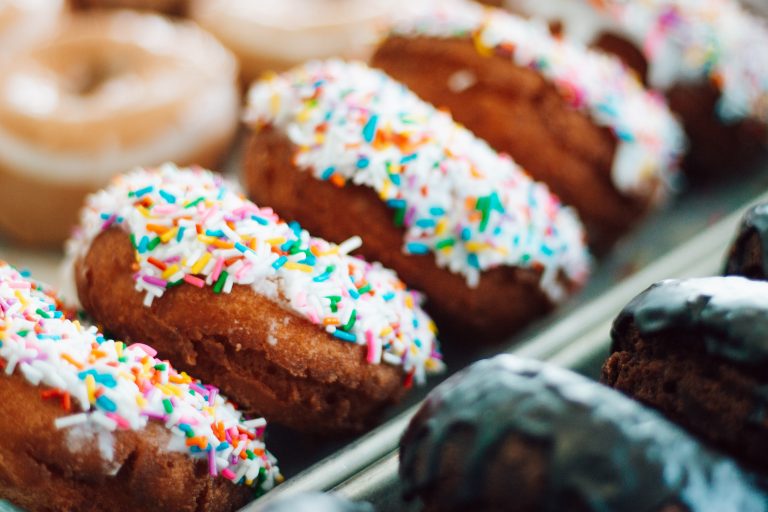 Prepare some hashtags to encourage them to post on social media as they enjoy their sweets. Get some influencers on board to get some buzz for your shopping mall app launch. If your shopping mall app has been launched already, you can still reboot it to drive more installations and awareness for it.  
Of course, loyalty should be rewarded. You should be giving rewards to your active mall app users across the year. Since you'll be collecting first-party data like birthdays, you should also be giving a treat on their special days and not just greeting them. These seemingly little things make them feel extremely valued and create loyalty.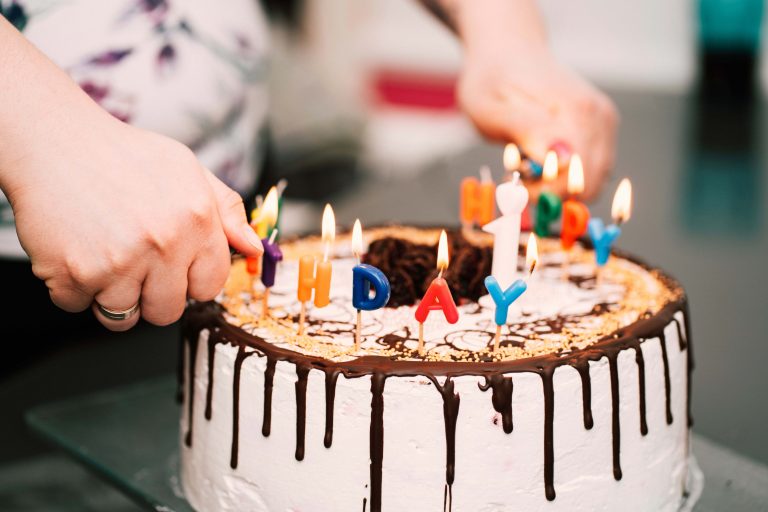 Rewards should also be given throughout the year so that your mall can enjoy a year-round footfall and make your tenants happy.
This means you should be constantly adding new prizes and rewards. Build a strong relationship with your tenants by working with them on your shopping mall app.
Unleash the Power of Gamification
Now that you've got them excited and they have downloaded your app, how do you keep them using it, and more importantly, how do you drive them to your mall with it? One solution is through the power of gamification.  
Everyone loves games and the dopamine boost that comes with them. After all, today's mall goers are looking for a great shopping experience, and games can easily provide that entertainment we crave for. Some research suggests that gamification can increase customer acquisitions by as much as 700%.  
Platforms like SKALE offer simple yet effective games like Spin and Win, and Digital Scratch Cards allow for a quick way for shoppers to win rewards that they can redeem from the tenants in your mall. These game modules can easily be integrated into your shopping mall app via API.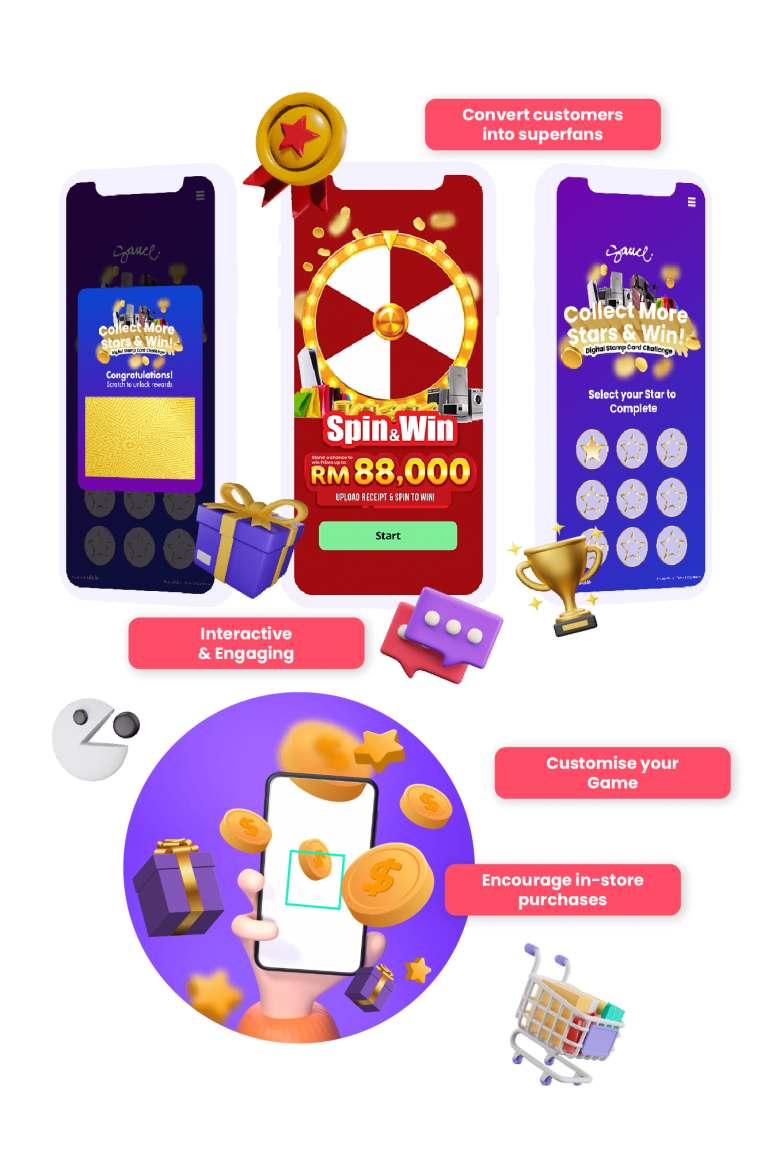 How about for those who already are shopping in your mall? How do you convert them into patrons? The answer is to reward them for shopping. Using tools like digital stamp cards gives them a strong incentive to fill up their stamp cards to win more prizes and rewards.  
With SKALE's engagement technologies, you can easily remind shoppers that they're just a few digital stamps away from reaching exciting rewards that matter to them, and just like that they're off heading back to your mall.  
Reward and Engage your Shoppers with Smart Receipts
One of your biggest goals along with driving footfall to your mall is to get to know these shoppers so that you can give them customized deals and offers. This is where smart receipts come into play.  
Shoppers can easily upload their receipts and get instant rewards and offer based on how much they spend. Rewards make shoppers feel valued. Personalized rewards can turn them into your army of shopping mall ambassadors.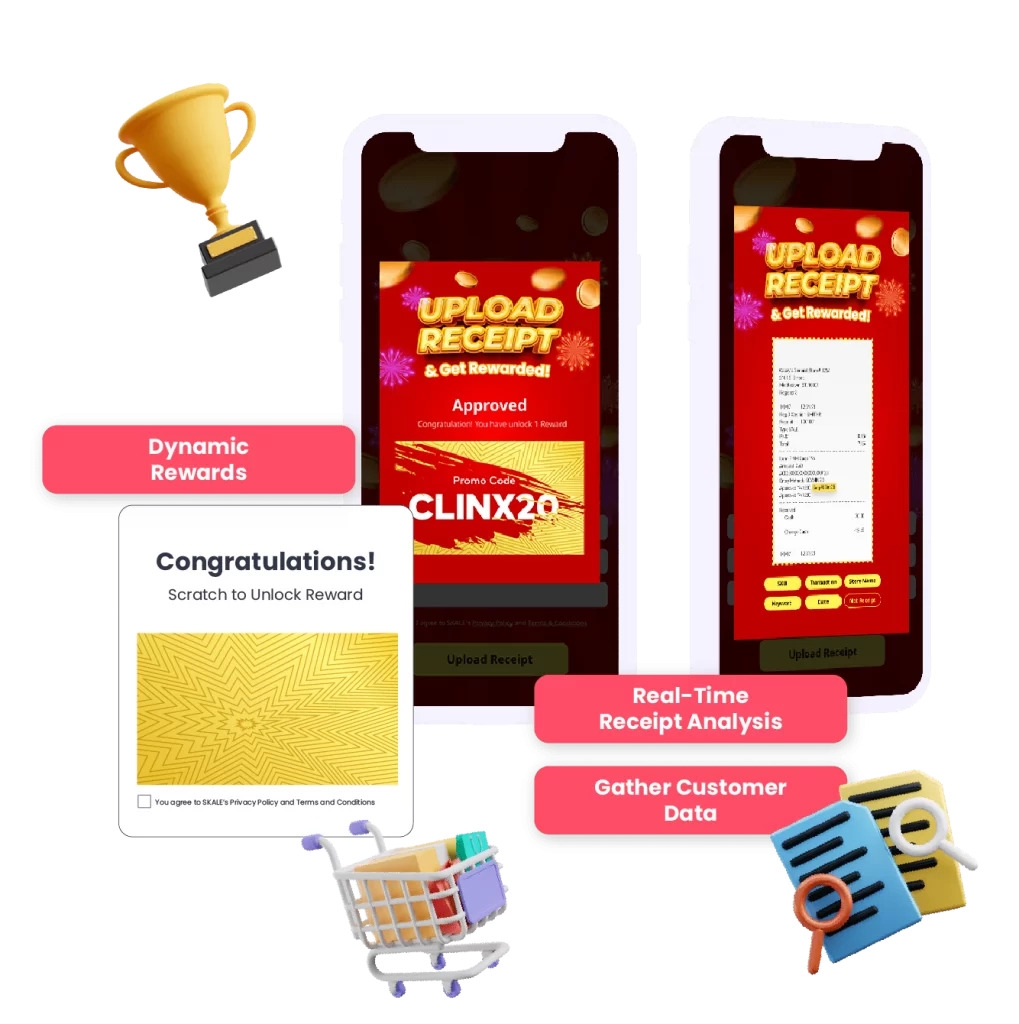 They can also collect points that they can redeem for future rewards.
With SKALE's engagement technologies through email and SMS, you can easily remind them of their points status and the rewards they can redeem by going to your mall.  
Focus on those living and working near your shopping mall with Geo-fencing
The truth is most of your mall goers would be the ones living and working near it. That's why it makes sense to spend most of your efforts in capturing that market. This is where SKALE's Geo-fencing capabilities come in handy.  
You now can serve targeted messages through SMS and social media platforms to shoppers who are within 3km of your shopping mall. The best part is that SKALE's technologies can easily be integrated seamlessly into your shopping mall app.
Invest in your Shopping Mall App
Keep investing in your shopping mall app because it can easily be the key driver of footfall to your mall.  
Figure out your rewards system strategically and then integrate seamlessly SKALE's technologies into your shopping mall app. 
To close, remember the wise words of Adam Blacker, VP of Insights & Global Alliances at Apptopia: "Mobile apps are significantly more valuable than the mobile web. When a company's app is installed, it now owns a piece of real estate on a consumer's most personal belonging."