For years, FMCG brands have been trying to crack the customer data riddle to develop a deep understanding of their customers. 
In the FMCG industry, products are sold through third-party retailers and these retailers do not share the customer data with the brand.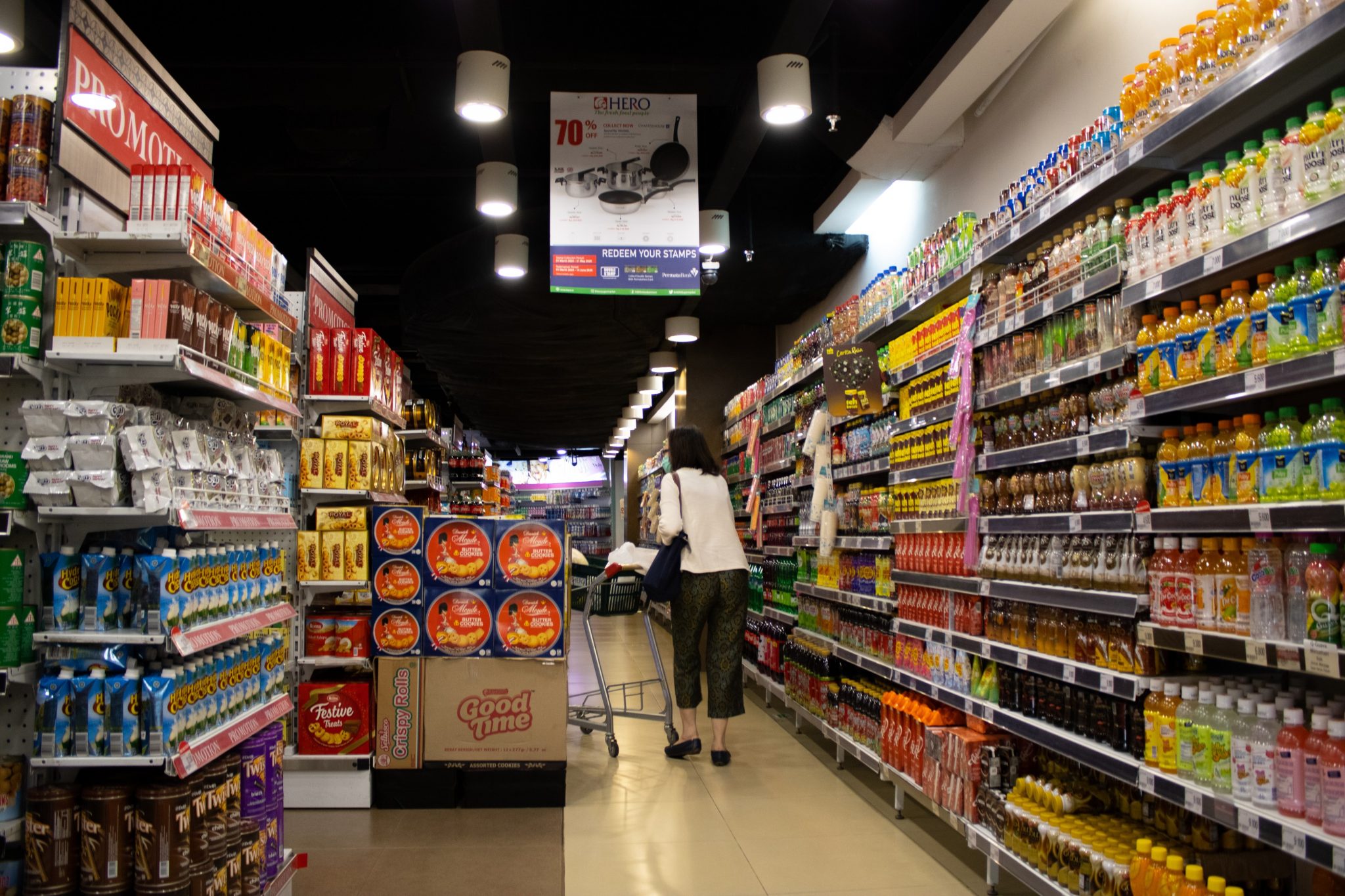 This means FMCG brands have faceless offline customers.
Brands that take customer data collection seriously can create unique experiences because they can reach customers in the offline brick-and-mortar space without depending on the retailers.
According to a study by the IBM Institute for Business Value, 72% of consumers still rely on stores as their primary shopping resource.
Gathering firsthand customer data is difficult to consistently achieve in the brick-and-mortar world and increasingly online too with the disappearance of third-party cookies.  
By the end of 2023, Google will have eliminated third party cookies online making it difficult to track online customer behavior.
So how does your FMCG business begin this offline customer data collection journey?  
Here are five steps to take.  
1. Give value in exchange for customer data
The first step is to take customer data gathering seriously. Craft an overall plan on how you'll collect and use the customer data.
Hichem Maya, head of CPG (Consumer Packaged Goods) Industry Solutions, Google Cloud, EMEA, said, "A first-party data strategy relies on owning the data with consent. But it's also about using that data to bring value to the consumer. This is what we call the value exchange: giving something back in return for permission to share data."
You need to give your customers incentives for them to give up some of their key data.
These include loyalty offers and discounts, personalized shopping experiences and customized product recommendations.
Once you get your shoppers' emails, treat them with care and provide them with exclusive content and promos through your email newsletters. Do polls and surveys through your emails.
Since FMCG brands need to engage with their customers before they even make a purchase, knowing what your customers like can guide your advertising campaigns if you do this form of promotion.
Use data to guide your content marketing efforts.
Discover what your customers care about and make content on what they are interested in.
2. Reward

the retail shopping experience
The second step would be to make the offline retail experience rewarding.  
This means giving discounts, promos and even gamifying the process.  
Paper coupons are out, so using platforms like SKALE allows you to create digital vouchers that not only entice your customers to shop in your brick-and-mortar distribution channels, but you also get valuable customer data like names and emails, and cell phone numbers so that you can track their spending habits and personalize future offers and promotions. 
SKALE is an automated marketing platform that allows for integration of all the data collection so that you can get a complete view of your customer buying habits and preferences.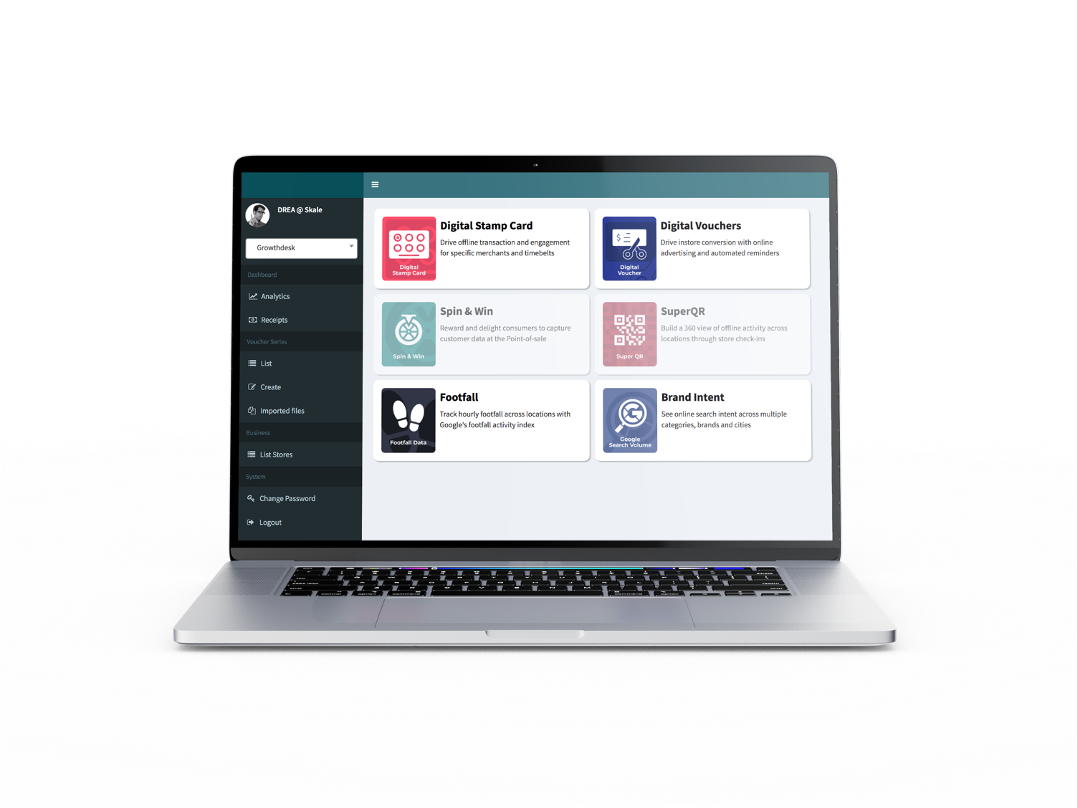 Gamifying the shopping experience gives a dopamine boost and very often, customers would gladly share their information for a chance to win exclusive prizes and discounts.  
Using simple games like Spin and Win and digital scratch cards can make the shopping experience rewarding and addictive.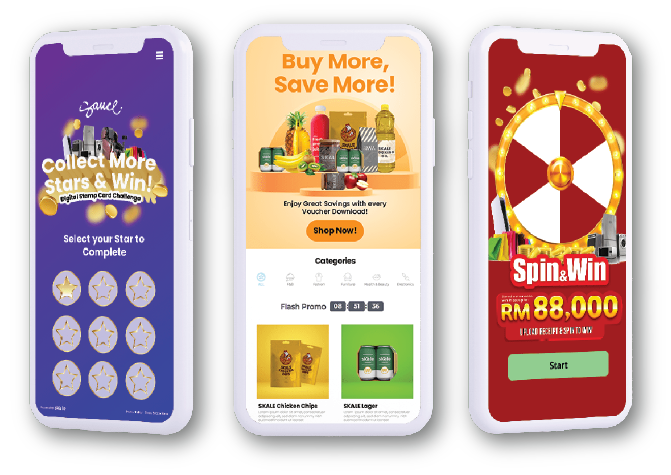 Augmented Reality (AR) can help make products become more engaging and interactive.  
Employ these strategies to connect emotionally with your customers and make them loyal. 
Loyalty is key because according to a Nielsen study, only 8% of global consumers are committed to the brands they buy.  
3. Personalize the Customer Experience
The third step is to personalize customer experiences.
This creates loyal customers which create recurring income and loyal customers also become brand advocates.
According to an Accenture post, all consumer goods companies must know the answers to the following questions:
Who is the consumer?
Where is the consumer?
When is the consumer buying?
What does the consumer want to buy?
Why is the consumer buying?
Getting answers to these allows you to run targeted campaigns and precise innovations.
Don't rely on your retailers for customer data because their historical data has limited value.
According to Microsoft, organizations that use their customer behavior database to generate insights outperform their peers by 85% in sales growth.
With SKALE, you can get your customer data directly, in real time, and turn them into useful insights that will surely improve your marketing ROI.
According to a study done by Epsilon, 80% of consumers are more likely to make purchases from a brand that gives a personalized experience.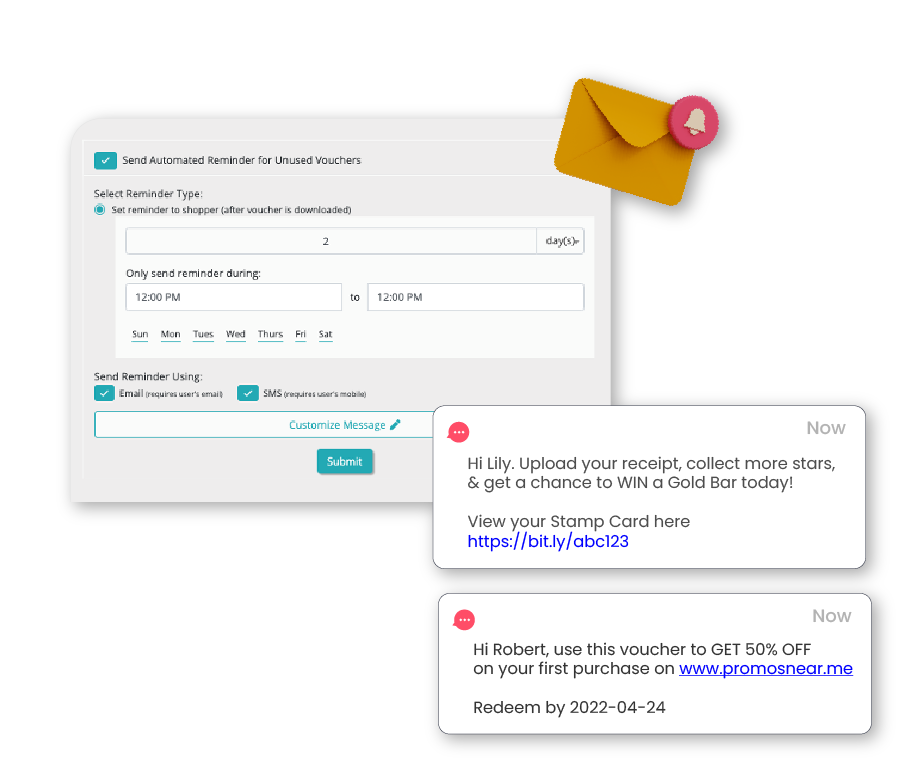 Personalized experiences clearly help achieve a higher level of customer satisfaction.  
A Bain & Company study

reveals

that a great customer experience will earn loyalty and "turn customers into promoters with a lifetime value of 6 to 14 times that of detractors." 
Knowing your customers will also yield insights as to where you can find more of these potentially profitable customers.
Monitoring what products are in demand and what stays in the inventory too long can yield better understanding of your customers' needs.
4. Have a Data-Driven Culture
The fourth step would be to make your organization data driven. 
Make it part of your culture.  
The different departments in your business should not be working in silos.  
Instead, the data collected should be shared throughout the organization and the departments should look to get insights from the data and use those insights in the marketing campaigns.
SKALE offers a singular dashboard that key personnel in your organization can access and harness the real time data generated.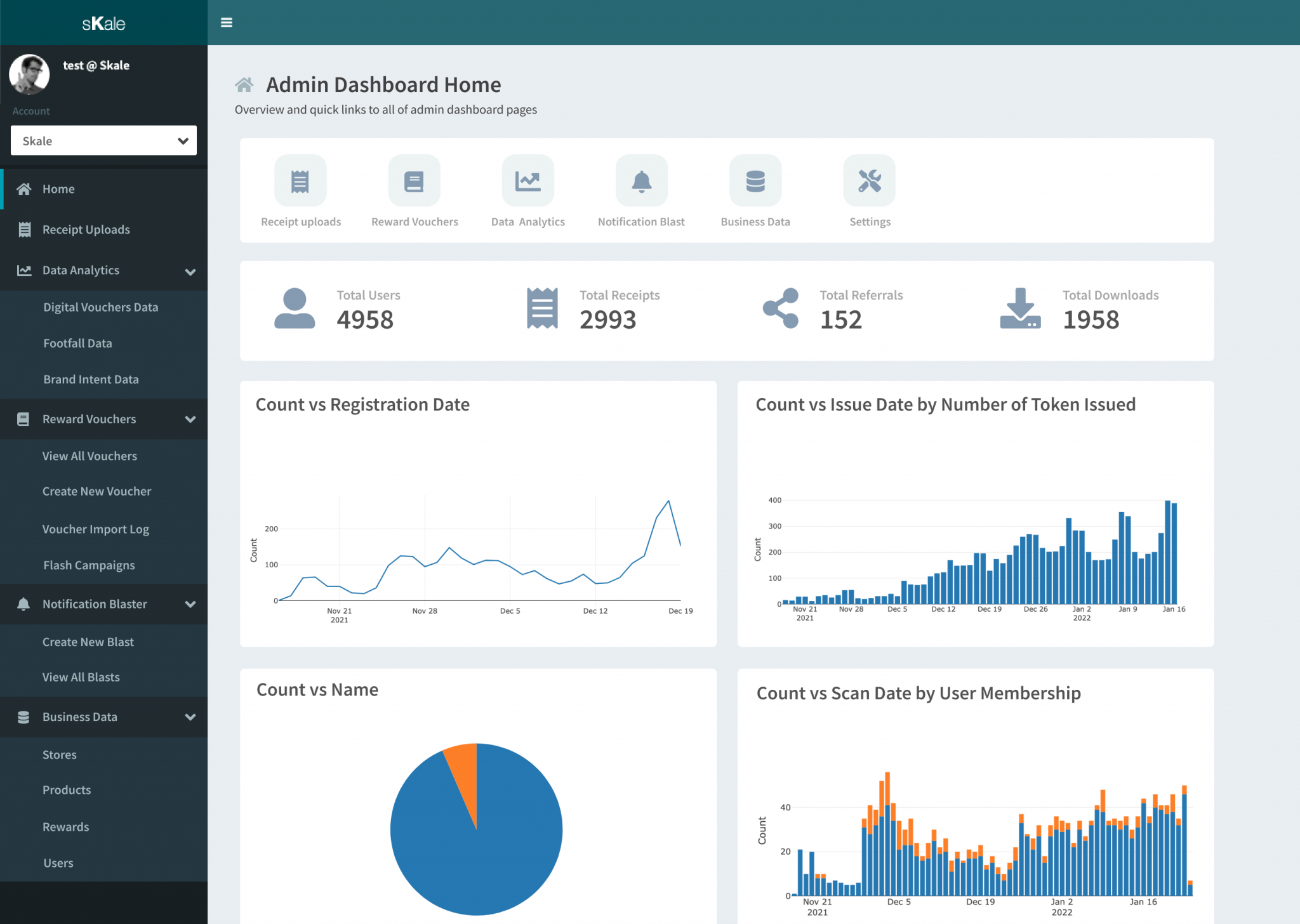 After all, data is only potential power.  
True innovation happens when you act on the insights generated by your customer data collection.  
Start small.  
Identify your key performance indicators and the related customer database that you'll need to build to support those KPIs.  
Data is your key to transforming the in-store experience and building a closer relationship with your customers and delivering a better brand experience.  
It will help you redirect your marketing budget and make it more efficient and profitable.
For example, it'll help you put more resources in retail channels that are driving in the sales.
Customer data collection can also yield information that can help with pricing decisions. An optimized pricing menu for your products will improve margins.
SKALE allows you to track precisely those buying habits of your offline customers. Data from retail stores can be extremely valuable.
In marketing, these data points are gold.
Our platform can help you know the following about your customers:
What do they like to buy?

When do they usually shop?
Are they deal chasers?

Are they returning customers?
You can also have a better understanding of how your advertising affects your sales if you have a system that can accurately track your advertising efforts and see the impact on your bottom line.
With access to data that can identify shopper trends, you can make targeted promotions that would be cost effective and yield maximum ROI.
Imagine being able to sell what customers want at their preferred point of purchase.
5. Consider trying out the Club/Subscription Model
Finally, consider creating a club or a subscription model for your brand.  
It's like having a digital loyalty program for your most engaged and loyal customers.  
This is a straightforward way for your business to get close to your customers and get first-hand customer data and feedback for your products and services.  
You can also let these initiatives drive test product ideas for your brand before going all out in the market.  
By testing it beforehand with a targeted group of interested customers, you lower the risks and increase the odds of success!  
Brands such as Dollar Shave, Nespresso and Graze have found success using this strategy. They now have a wealth of customer data to drive innovation and personalized customer experience.  
The future belongs to data driven FMCG brands.  
Don't delay starting your customer data gathering system.  
That would be a fatal mistake.  
By the time Google phases out cookies, it will be too late. 
Unlock a deeper understanding of your customers.  
Create loyal customers and boost your sales through superior data collection and analysis.  
Work with SKALE today and start using the insights generated by the platform.