The impact of Covid-19 on retail businesses is undeniable. The closure of retail storefronts along with limits on in-person interaction created an uncertain outlook for the traditional shopping experience, which was already struggling to differentiate themselves from eCommerce stores. In such times, it is important to have a growing customer database to keep your retail business resilient.

Businesses need to know who their customers are to be able to drive them to the most relevant sales channel, be it through direct conversations with your Sales Associate or to your eCommerce channel or back to the store when footfall recovers.

Growing a customer base doesn't need to cost a lot of money, but it does take some creativity. Here's how SKALE's Promosnear.me page can help you grow your database of in-store customers, social media following and ultimately, sales – without being heavy on your wallet:
#1 Start by capturing Existing Customers who are walking into your store.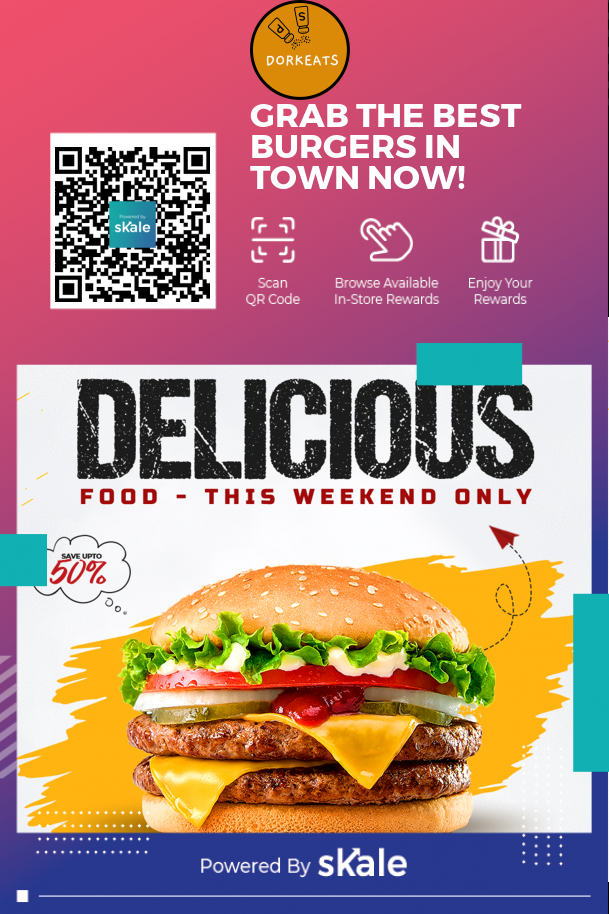 The sooner you do this the more customer data you can capture. Today, eCommerce channels have an advantage by being able to effectively track who's visiting their site, the actions they take and if they converted online. This allows them to grow a database of prospects who they can continuously engage to drive them to return.
SME retailers that operate offline through a brick-and-mortar store do not have that advantage. But, what if we told you that you could actually do the same.
Skin of Youth Optimal is one SME retailer that has benefitted by simply placing an attractive Store Poster with a QR Code generated through SKALE in front of their store. Each time a customer walked in, they would scan SKALE's QR Code for the brand to receive a special reward. This allowed the brand to track and profile the Shoppers who visited their Store and know which of those visitors converted in your store.
We see both retailers ranging from SMEs like Skin of Youth Optimal to large global retailers like Sephora capture instore customer data so as to know who they are and to be able to constantly reengage them
#2  Want to know who your paying customers are? Use App-free, Downloadable Digital Vouchers 
Today, most retailers have little insights on who are the customers who walked in, and who among those converted. There is also no way to ensure the same customer would return, if you do not know who they are.

Giant eCommerce players from Lazada to Shopee are well known for using
Digital Vouchers as a strategy for getting Shoppers to take action, from creating accounts to purchasing items to getting them to return during sale events, 9.9, 10.10, you name it. These days, such digital vouchers are no longer just for online purchases and many of these vouchers are increasingly catered for sales through offline stores.


As a retailer, do not miss the opportunity to deliver a Digital Voucher to shoppers the very moment they enter the store. Deliver targeted promotions and digital vouchers when they scan your storefront's QR poster.


This has proven to drive in-store conversion. When a shopper downloads a 2-hour-only Digital Voucher, the time urgency of the promotion tends to trigger purchases in-store whilst giving you full visibility over this entire process. You now know that the customer is Jenn Tan, you know her mobile, email and what she bought in store.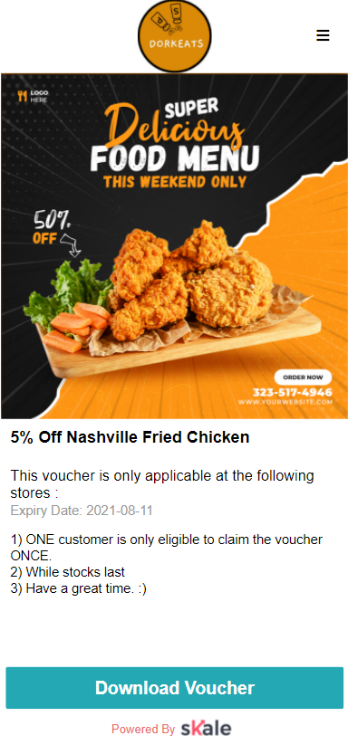 #3 Maximising that moment in-store.
The more they engage with your brand and your store, the better it is for you. You want to keep the relationship going even after they leave your store. Keeping this relationship doesn't need to be expensive.
With the same Smart Poster from SKALE, you could get your Shoppers to follow you on Social Media (Facebook, Instagram), join your Telegram channel or even visit the eCommerce site you had set up. Taking orders through Whatsapp? Get them to add your Sales Associate's Whatsapp number.
One thing that customers love more than a retailer's products is to be a prominent part of the brand. Best way to do that is to start an engaging membership program that makes your customers feel like they are a valued part of the brand with special rewards and treatments for being a loyal customer. With SKALE's Promosnearme membership program for each SME retailer, you will be able to build up a free membership program and share your store's daily updates with your subscribed users.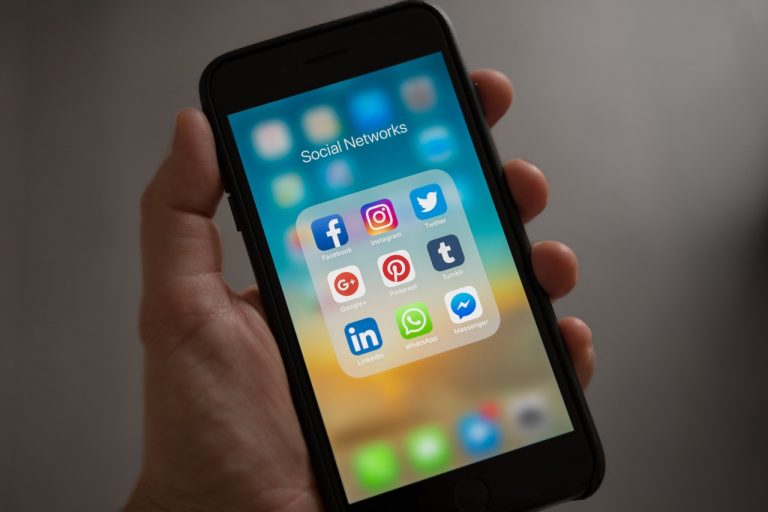 #4  Need even more new customers? Geo-fence, prospect and trigger those near you
With Work-from-Home being the default arrangement, shoppers are staying close to home. Your prospective customers are the ones living, working, or those currently around your store.
Instead of casting your net wide, use SKALE's PushAds to geo-fence and deliver your ads and store promotions to customers living near you or shopping around and within 100m from your store. Combine that with the use of Digital Vouchers, and you have yourself an effective mechanic to acquire nearby customers and ensure they convert in-store.

Simply create, download and paste in front of your store.
What if we told you that we could do all of the above in just a few clicks? As a physical retailer, you can achieve many things by first "knowing who your existing customers are".
Click here to generate a Smart Poster with your unique QR code
SKALE has collaborated with thousands of retailers to drive trackable footfall and sales. Its newest feature, Promosnearme Page offers retailers a way to generate a Smart Poster, in a matter of clicks that will take a Shopper directly to Digital Vouchers, a Membership Program or your social media channels that can all be created using zero technicalities with SKALE.
But wait there's more. There is a special limited time offer that offers every Retailer, 50 free Digital Coupons, a Free Store Poster and a free membership program to reel in the customers quicker than ever. This is your chance to convert every visitor of your store into a customer

Conclusion
If I could say so myself, SKALE's goal is to help you save time and unlock productivity whilst allowing you to develop a store experience that will reimagine the way you think about the instore experience.
In the current climate, it is more important than ever for you to know who your customers are, where the opportunities lie within your current database and be able to drive your loyal customers to whichever sales channel makes sense.
This might be a WhatsApp conversation with a Sales Associate, your eCommerce channel, your marketplace or your physical brick-and-mortar outlet. But the starting point is knowing who they are and this is something you can do easily, with some creativity.
Have more questions? Get in touch with SKALE today to grow your retail business into the next go to brand in everybody's minds.