Did you know? The Metaverse is NOT newly discovered nor owned by anyone, not even Meta, the formerly known Facebook.
Neal Stephenson first used the word "Metaverse" to depict a virtual world that revolutionizes digital interaction in his 1992 Science fiction novel – Snow Crash.
Remember the movie "Ready Player One"? Perfect representation! So, moving on…
Metaverse has been garnering attention because of the pandemic. Imagine having the leverage to reshape the game in your favor by creating your currencies, offering virtual goods, building a space where friends and families can shop & socialize simultaneously, and making their shopping as fun as a game.

The concept of Metaverse is sweet-sounding to some mall operators and retailers despite its infancy. Further, here are some tidbits of how you can leverage Metaverse to your advantage.
1. Immersive Shopping Experience
The Metaverse Shopping Experience is receiving much interest, particularly from the digitally-native generation, who got wind of its emergence and are likely to be a massive fan of the shop 'til you drop mantra.
Alibaba's Taobao, a Chinese online marketplace, launches its "Metaverse Mall" for the 618 Shopping Festival, where shoppers can explore through 3D stores while engaging with immersive activities.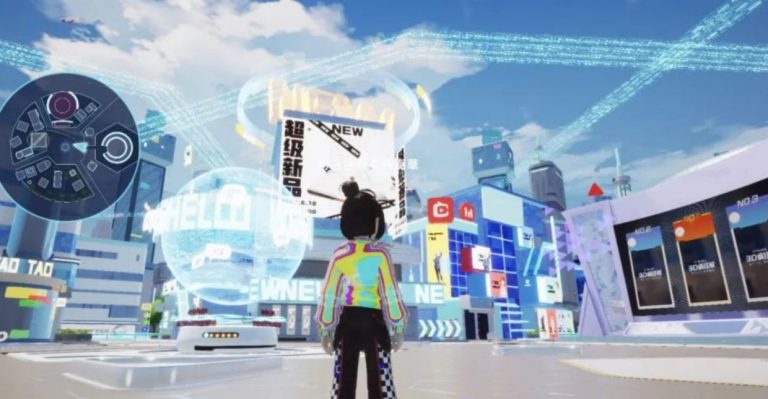 Naturally, Malls are associated with sociability and entertainment where these functions are fulfilled virtually, spurred by the pandemic.
In reality, a physical event can only host a finite number of monitors and present a defined number of simultaneous video feeds, but that's not a problem in the metaverse.
However, it should come as no surprise that in 2021, the sensational pop star – Justin Bieber proved that anything is possible in Metaverse as he performed live as a digital avatar in his interactive virtual experience concert.
Apart from the well-known young bald boy with a blue arrow on his forehead or the human-like blue alien – digital avatars have their Metaverse concept.
Avatars are virtual identities that could provide an immersive social shopping experience for you and your shoppers.
These avatars can serve as mall shoppers' "lifelike" companions, virtual assistants, and concierges — all merged into one. It is created to understand, interact, and tend to the users' spending behavior.
Such can also be targeted towards navigating the malls, driving more operational efficiency.  
Ready to explore the rest?


Get the gist on how you can successfully transition into the Metaverse and some of its challenges.